The Adventures of Marisol Holmes
The Adventures of Marisol Holmes: All About Foxes
As you know, The Adventures of Marisol Holmes features a school of shifters, and one of the shifters who appears in the story is a fox shifter. Foxes are small-to-medium-sized, and "fox" is actually a group name given to twelve distinct species of "vulpes". On top of that, there are also 25 current or extinct species often called foxes.
The red fox is the most common subspecies of foxes, and currently has 47 recognized subspecies.
Foxes are smaller than wovles, jackals and even than domestic dogs. Foxes typically live in small family groups, but some foxes, in particular the Arctic fox, are known to be solitary.
Foxes are omnivores. They often eat insects, reptiles and birds, but can also eat eggs and plants. A female fox is called a "vixen". Unfortunately, fox hunting was a popular sport since the 16th century in particular in the United Kingdom. While it's now banned to hunt with dogs, hunting without dogs is still permitted.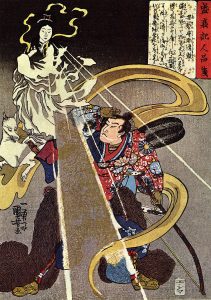 In Asian culture, foxes are depicted as familiar spirits. They have magical powers, and are seen as mischievous tricksters. These spirits are called "kitsune". Kitsune can take on a human form, and can duplicate the appearance of a specific person, in particular beautiful women. While the fox shifters in The Adventures of Marisol Holmes are also quite mischievous, they don't have additional magical abilities like the Japanese kitsune.
Bewaren
Bewaren
Bewaren